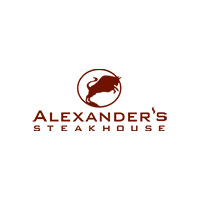 Located in the SoMa district of San Francisco Alexander's Steakhouse features a meticulously curated beef program with emphasis placed on highlighting small farms from the US, Australia, and Japan. Alexander's Steakhouse features Greater Omaha Prime beef, dry-aged for 28 days resulting in unmatched flavor and texture. Imported and domestic wagyu also play a prominent role on our menu as we offer Japanese beef from nine prefectures. Alexander's Steakhouse is one out of only a handful of restaurants in the US that has been certified and licensed to serve Authentic Kobe beef by the Kobe Beef Association in Japan.
Please click here to see full details.
Warning!
Future Watchers is not afilliated with CDM Media. The link on their website to ours does not indicate any relationship, and appears to be intended to deceive.