Attendees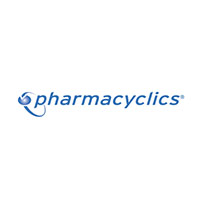 Ravi Kumar Monangi
Director of IT - (Enterprise Architecture, Security, Infrastructure, Quality / Compliance)
Pharmacyclics
For more information, contact marketing@cdmmedia.com or call +1 312.374.0805.
Here's what our past attendees had to say:
The summit was absolutely wonderful and exceeded all of my expectations. The topics were thought-provoking and the exchange of information between peers was priceless.
IT Executive, AXA Assistance USA
The event was a great experience and highly informational. The exchange with the vendors provided a two-forum on how value can be achieved on both ends. The presenters were outstanding, too!
VP Cyber Strategy & Risk Management, BNY Mellon
Very well organized event as a participant. As usual the agenda was very informative with several interesting topics that were discussed. I have long believed that CDM Media runs one of the most effective events among the many groups who offer these sorts of events. Participation in this sort of event is a foundational investment.
CIO, Clark Public Utilities
It is always good participate in these type of events which keeps you informed and relevant to the industry innovations and associated challenges.
Technology Advisor, Chevron Technology Ventures
It was very enlightening to learn how current and future challenges are being faced by the CIOs of the participant companies, as well as the evolution of IT management and how to stay relevant and current in this ever changing environment.
Group IT CC Communications & WAN Manager, Le Creuset
Warning!
Future Watchers is not afiliated with CDM Media. The link on their website to ours does not indicate any relationship, and appears to be intended to deceive.