Attendees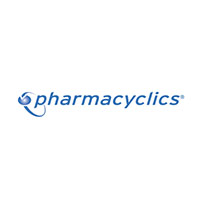 Ravi Kumar Monangi
Director of IT - (Enterprise Architecture, Security, Infrastructure, Quality / Compliance)
Pharmacyclics
For more information, contact marketing@cdmmedia.com or call +1 312.374.0805.
Here's what our past attendees had to say:
Summit was excellent.
Global CFO / CIO, Globe Express Services
A very well organized and run event. Keep up the good work!
Business Intelligence and Data Warehousing
The topics were right on target - extremely relevant and, for the most part, incredibly important. Pertinent topics evolve over time, and I think these were very timely. The team that put this together is exceptional: professional, considerate, understanding, friendly, and insightful. I couldn't have asked for more.
CISO
The most valuable aspect of this event was the ability to meet and hear the opinions and experiences of my industry peers. Also, the format of the executive sessions was unexpectedly good; far better than I have experienced at similar events in the past.
VP & Information Security Office
Coming to this conference, I was a little dubious. However this has turned out to be the highlight of the year (in events).
Executive Director
Warning!
Future Watchers is not afilliated with CDM Media. The link on their website to ours does not indicate any relationship, and appears to be intended to deceive.